Episodes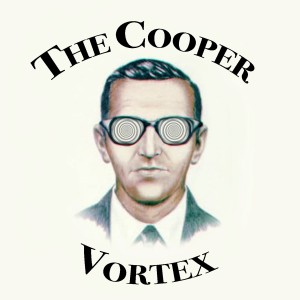 Monday Oct 12, 2020
Monday Oct 12, 2020
Steven Rinehart is a registered Patent Attorney, pilot, SCUBA diver, and radio host. He hosts a radio talk program, on K-TALK AM 1640 each Saturday afternoon at 3:00 MST, which can be heard live online at www.k-talk.com.  
Visit Steve's website!
https://www.stevenrinehart.com/ 
Email Steve!
If you have questions, comments, or if you know who DB Cooper was, you can reach us on Facebook, Twitter, or email us at dbcooperpodcast@gmail.com. We are on Instagram @thecoopervortex If you enjoyed the show please leave us a review.
https://www.facebook.com/TheCooperVortex
https://twitter.com/DBCooperPodcast
Thank you for checking out our show!
Darren Schaefer and Russell Colbert